My Blog
Posts for: December, 2017
By Dr. Steven L. Rattner DDS & Associates
December 21, 2017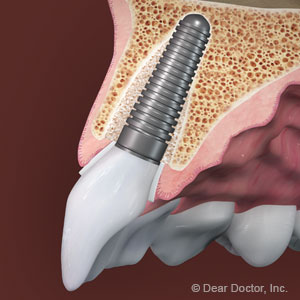 Dental implants are all the rage. And why not — not only are these tooth replacements life-like and highly functional, they have an amazing 95% ten-year success rate.
Some of that success is due to their unique design. Technically a root replacement, an implant's metal titanium post is surgically placed in the jawbone, where bone grows and adheres to it over time. This creates a strong connection that stands up well to the forces created by biting and chewing.
But there's more to their longevity than design. Success also depends on a careful, planned process that begins long before surgery.
It starts with a detailed oral examination to determine the best placement for the implant. Besides regular x-rays, we may also perform CT scans to create a three-dimensional view of your jaw. With this we can locate and avoid nerves, sinus cavities or other structures near the implant site.
The examination also helps us determine if you've experienced any bone loss, a normal occurrence after tooth loss. Implants require an adequate amount of bone to achieve the best position. A good position ensures future bone integration and the best appearance result.
The same attention to detail extends to the actual surgery to place the implant. We fashion the site to receive the implant by sequentially drilling larger tapered channels until we achieve the right size fit for the implant. During drilling we avoid overheating the bone, which could ultimately weaken and damage the implant's stability.
We'll also need to provide protection for the implant while it integrates with the bone. In most implantations, we do this by suturing the gum tissue over the implant. We take a different approach with a "Tooth in a Day" procedure where we attach a crown (the visible portion of the tooth) right after implant surgery. In this case we'll install a crown (which is actually temporary) that's a little shorter than the adjacent teeth. The natural teeth around it will absorb the forces produced while chewing and not the implant crown.
Focusing on these and other factors will greatly reduce the risk of implant failure. Paying careful attention to them helps ensure your new smile is a lasting one.
If you would like more information on dental implants to restore your smile, please contact us or schedule an appointment for a consultation. You can also learn more about this topic by reading the Dear Doctor magazine article "Dental Implants: A Tooth Replacement Method That Rarely Fails."
By Dr. Steven L. Rattner DDS & Associates
December 06, 2017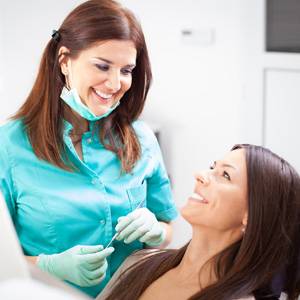 While it may not be one of your favorite features in the dental office, the dental drill is nevertheless necessary for treating problem teeth. It's used primarily for removing decayed or damaged structure and preparing a tooth for fillings or other restorations.
Dental drills have been used for decades and are quite effective — but they have their drawbacks. Their rotating burrs often remove portions of healthy tooth structure along with decayed material. Friction from the drill action can cause discomfort, so local anesthesia is usually needed. Drills can also emit a high-pitched machine noise that's unsettling to many patients.
There's a growing alternative to the drill, known as air abrasion. Although the technology has been around since the 1950s, the development of new suction pumps that capture the resulting dust from its use has made it more palatable as an option to the traditional drill.
Also known as particle abrasion, the technique uses a pressurized stream of fine particles (usually aluminum oxide, an abrasive powder) directed at teeth to wear away (abrade) the tooth's structural surface. We can be quite precise in the amount of surface material removed, so it's useful for diminishing stains or roughing the surface for bonding materials like composite resin. We're also able to remove decayed material with very little impact on surrounding healthy structure, and you may not need anesthesia during the procedure.
While this quiet alternative to the noisier drill is quite versatile, it does have its limitations. It's not that efficient for preparing larger cavities for restoration or for removing older amalgam fillings. The teeth to be treated must be carefully isolated to prevent the fine particle dust produced from being swallowed by the patient or spread into the air. High-volume suction equipment is a must or the procedure will create a "sandstorm" of particles in the room.
Still, for situations suited to it and with proper isolation measures, air abrasion can be effective and comfortable. If the technology continues to improve, the dental drill may soon become a relic of the past.
If you would like more information on procedures using air abrasion, please contact us or schedule an appointment for a consultation. You can also learn more about this topic by reading the Dear Doctor magazine article "Air Abrasion Technology."